Instagram is without doubt a hugely popular social media profile used by 1 billion monthly active users from around the world. What makes this platform stand out from the crowd is its aesthetic appeal, its ease of use and the ability to do so many things on the platform that other apps simply don't allow.
The influence of Instagram in the travel space has rapidly gained momentum in recent years. Studies show that 40% of millennials consider 'instagrammability' as a crucial factor when they choose a travel destination, and there's no denying the influence of celebrities and influencers when it comes to our choice of travel destination.
To maximise the potential success of your hotel's Instagram account, you need to switch it to an Instagram business profile to take full advantage of some of the platform's many exciting business profile features.
To do this, start by logging in to your account. Navigate to settings and select 'Switch to Business Profile.' After, click 'Continue,' then connect to Facebook within the app (this allows you to directly connect to your Facebook page and thus boost the exposure of your posts). From there, add your business' contact details including email address, physical address and/or phone number (note: you need to add at least one of these). Once you click 'done' your business profile is live.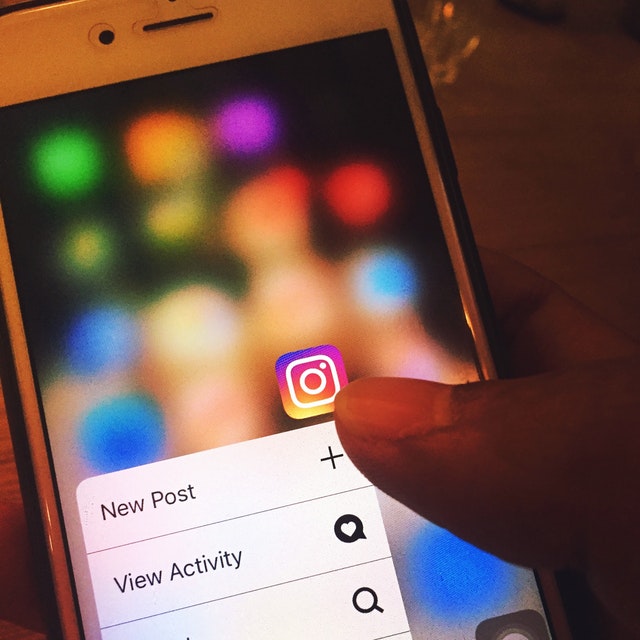 What are the advantages of creating an Instagram business profile?
1. Instagram insights
Having an Instagram business profile helps to improve your hotel's visibility amongst the competition. It also helps to market your hotel to a wider audience, thus increasing leads and driving sales.
Instagram's Insights feature (not available on a personal account) allows you to see how people are interacting with your business via a complete range of real-time metrics. These metrics show how well your posts and stories are performing, provide weekly impressions, reach and profile visits, as well as information about clicks to your website and demographics divided into age and gender.
You can also view the data for multiple posts versus individual posts and gain insights into your Instagram Stories. All of this provides a detailed insight into exactly which posts and stories are driving engagement, and which ones are not.
2. Add contact details
The Instagram business profile allows you to add your contact details, making it easy for your followers to contact you directly from your profile, in one simple click. Though it sounds simple, it is so important to do this as it reduces your chances of losing out on a potential customer.
3. Instagram ads
Instagram ads help brands to gain the most out of their highest performing posts. Using the ads feature, you can define your target audience, ad format, campaign objectives and set a time when you want your ad to run. All of this can be done within your own set budget, then, you can see how well the ad is performing using the Insights tool.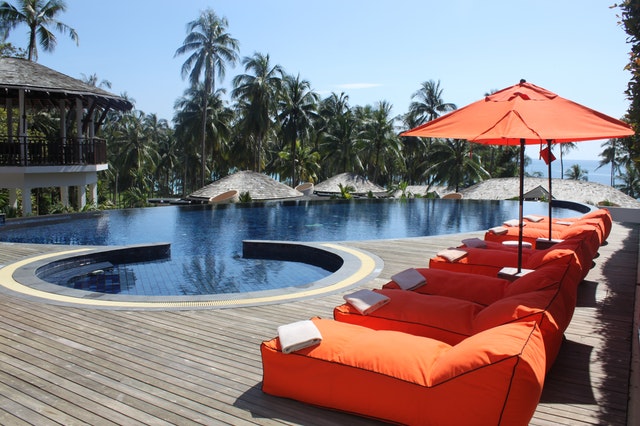 4. Add swipe up links
Another great feature of the business profile is the ability to add swipe up links to your Instagram stories (provided you have at least 10,000 followers). When you do this, a 'See More' arrow appears at the bottom of the page, and when users tap the arrow or swipe up, they leave the app and get sent to the page of your choice. This is a great way to get users to a specific page of your hotel's website, so be creative (and strategic) with this feature, carefully choosing where you want to lead followers.
Is your Instagram account business-friendly?
Instagram is a fun yet powerful social network that ALL hotels should be capitalising on for reinforced branding and greater reach. With the native analytics tool, ad platform, the ability to add your contact details and schedule posts, it has never been easier to promote your hotel and potentially increase bookings via the Instagram business profile.
Contact 8 Ways Media today to learn how we can help you with your social media marketing.