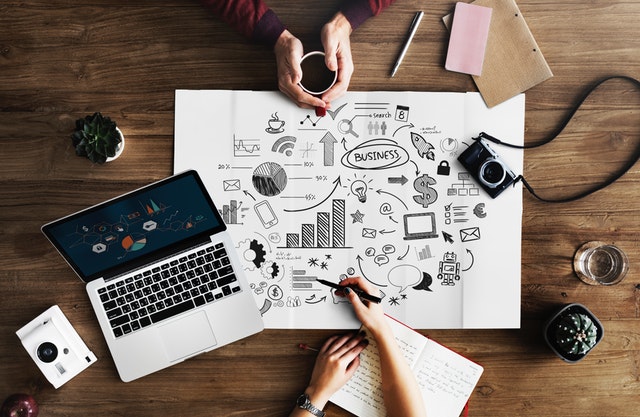 Business Intelligence (BI) is the process of analysing business data to extract the most useful information. It has been making headlines recently because it is such a powerful tool that enables businesses to build better relationships with their customers.
Here are 5 key benefits if you are considering investing in Business Intelligence tools:
1. Turn raw data into actionable information
Many businesses already have huge volumes of data on file; however, it's HOW you use this data that really matters. The main role of BI is to help convert raw data into useful information. through BI tools, you can break down large chunks of data and analyse them closely to gain actionable insights.
2. Make smarter decisions
BI tools work by generating data from every corner of your business, and performing a thorough analysis on all of that data to gain deep insight. This means that any decisions made by business executives are based on hard facts provided by the BI system, rather than guesswork or assumptions.
3. Gain a deeper understanding of your customers
Businesses must find ways to understand their customers better, which is where BI comes in! BI enables businesses to draw data together from all platforms and departments (including sales, marketing, customer service, product development, operations and finance) to create a single source of truth about each customer. This in turn enables you to create a New Customer Journey for each campaign or product.
4. Deliver outstanding customer experiences
There are a number of Business Intelligence solutions (such as SAP Business Intelligence) that can help you to better understand your customers and therefore advance your customer experience goals. For instance, when sending out advertisements, there are a large number of consumers who have installed ad blockers because of the large volume of ads they receive. Using BI tools, you can send the right ads at the right time, so you don't end up disappointing or frustrating your customers.
5. Assist with data governance and compliance
BI tools can also help with data governance and compliance.
In terms of data governance, tools such as MicroStrategy collect all of your data into one central warehouse, where you can monitor it and quickly act upon each customer activity.
In terms of compliance, BI is great in the sense that it allows your business to avoid making mistakes that breach data laws, such as GDPR.
BI tools go a long way in keeping data accurate and up-to-date, so that small business owners can avoid making any mistakes that might breach data regulations.
Have you implemented any BI tools into your small business?
The importance of BI in the modern workplace cannot be overstressed. Not only do these tools guarantee better insights to help you make better decisions, but they also allow you to understand your customers so that you can provide them with an improved customer experience.
8 Ways Media offers a full suite of services designed for businesses of all types and sizes. Contact our team of specialists to discuss your unique business requirements.