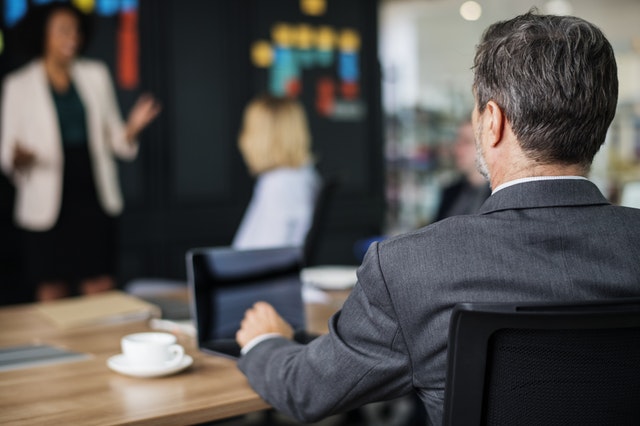 Artificial Intelligence clearly possesses many benefits for businesses, however many employees are worried about its impact on their jobs, with a reported 73% of respondents in a recent report stating that they believe an increased use of AI in the workplace will eliminate more jobs than it creates.
To counter this concern amongst your employees, you need to demonstrate its benefits in a more long-term, bigger way, and to show your employees the immense business potential that AI possesses.
With that in mind, here are 5 ways to promote AI and gain support for it from your employees, instead of allowing them to fear it:
1. Aim for soft, steady, long-term outcomes
If you take a 'hard ROI' approach to AI, your employees will become scared and fearful of losing their jobs. Instead, aim for less quantifiable, longer-term benefits, such improved marketing or brand identity. Where you want more visible, hard-dollar returns, aim for small-scale easy wins to demonstrate how practical and useful AI can be, such as chatbots that free up valuable customer contact centre resources.
2. Focus on worker augmentation, not worker replacement
Fear of job losses is inevitable, but AI shouldn't be used to reduce staff. Instead, applications should be used to help and improve human efforts, as AI brings benefits well beyond automation.
3. Plan for the transfer of knowledge from external service providers to enterprise IT and business workers
This approach ensures that the internal skills possessed by your team are available to develop similar capabilities in the future.
4. Select AI solutions that help you to track and reveal AI decisions
One of the biggest criticisms of Artificial Intelligence so far is its approach to decision-making, which is a very 'black box' approach where formulations are made to generate decisions. This approach is so systematic that even data scientists and developers can't explain how decisions are made. As such, you should opt for AI solutions that offer transparent means of tracking and revealing AI decisions, such as action audit trails and features that explain or visualise results.
5. Expose the business to available AI options
Get your team together and show them some of the many different forms of AI, from drones to Cortana and Alexa. Have them play around with them, allowing them the opportunity to get comfortable and acquainted with these different forms of technology.
6. Train your team
Make sure that you keep your team members up to speed with the essentials needed to operate Artificial Intelligence, such as machine learning, computer vision, big data, new ways of thinking about problems and speech recognition.
Need Our Expertise?
AI in the workplace is powerful and extremely advantageous! To discover how it can benefit your business, get in touch.