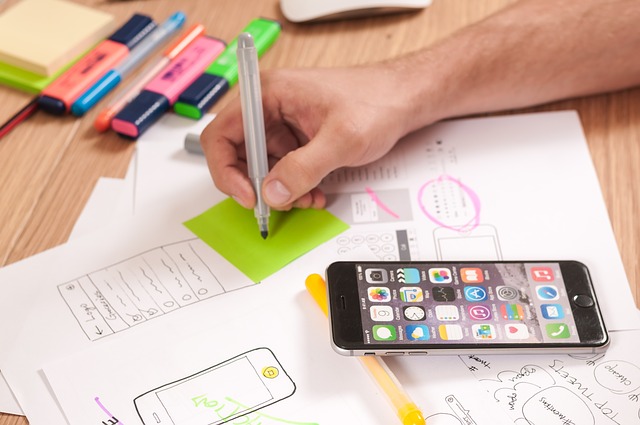 Research suggests that companies with apps experience higher customer returns and revenue – even in their physical stores.While the costs of mobile app development may be an off-putting factor – fear not. There are plenty of options to choose from and the benefits will without doubt outweigh the costs.

Below are 5 major benefits that companies with apps are experiencing:
1. Mobile apps increase your digital presence
With the prevalence of smartphones, there are now countless marketing channels for businesses to choose from. Recent statistics suggest that more than 3 billion people across the globe are using smartphones; a number that is expected to rise to 7 billion by 2020. By creating an app, your chances are of reaching a greater number of people are much higher.
2. Companies with apps reward their customers
Apps such as Uber and Lyft reward their customers and drivers with points that can be used as digital currency for purchases made in future. Customers without doubt gravitate towards companies that reward them with their purchases. Likewise, some companies reward customers with discounts for their partner products. By offering discounts, vouchers and coupons, customers will be much more likely to purchase through your business rather than choose a competitor.
3. Mobile apps increase customer engagement
Research shows that 35% of customers return more often to stores when they experience a high amount of engagement via their mobile apps.
4. Customers buy more items after they are introduced with apps
Potential customers who get answers fast from apps are much more likely to become purchasing customers. Likewise, potential customers are much LESS likely to become purchasing customers if they do not get answers quickly enough.
Customers immediately want information such as price, quantitative measurements and quality product descriptions – and mobile apps can provide exactly that. Statistics have found that 33% of app-using customers buy more items more frequently, while 37% spend more compared to those who don't use apps.
5. Loyal customers usually prefer companies with apps
The best way to make use of your company app is through loyalty programmes. These loyalty programmes can feature a variety of things, such as exclusive deals and incentives for prime users. Business apps have become so powerful to the point where some companies cannot run without them because loyal companies come back to them so frequently.
The mobile market has grown considerably over the years and there's certainly money to be made in apps.
If you're new to the market, looking to enter it or have some ideas you'd like to discuss, get in touch. Our team of experts can help you gain insight into the potential profits that can be made with an app.