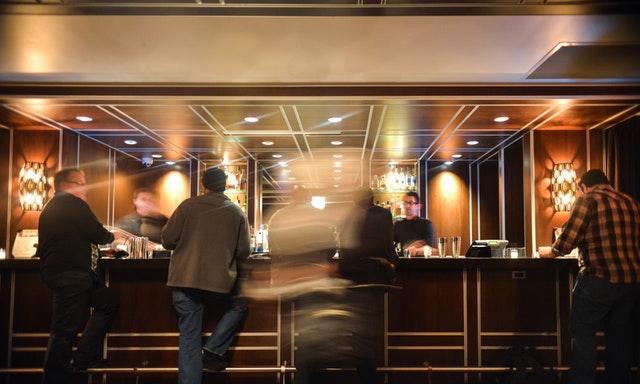 Research suggests that consumers are exposed to up to 10,000 brand messages as a day; as such, there's a lot vying for consumers' attention.
In order to break through all the noise and effectively market your boutique hotel, you need a creative boutique hotel marketing campaign.
Here are our top 4 tips:
1. Ensure your campaign and goals are in alignment
As part of your marketing strategy, you should have created SMART goals (Specific, Measureable, Attainable, Realistic and Time-bound) that align with your greater business goals, and clearly define what you want to achieve through your marketing efforts. Then, within your boutique hotel marketing plan, you need to identify key metrics that measure the effectiveness of those efforts and determine whether you are meeting your goals.
From here, you should decide what you want to achieve from your specific campaign. What is the purpose of your campaign? Do you want to:
• Build overall brand awareness?
• See an increase in bookings as a direct result of the campaign?
• Promote a package deal, promotional offer or special event?
• Associate your brand with a certain style and feeling?
• Connect with a specific audience?
The more precise you are in determining your campaign's purpose, the more specific and measureable your goals will be. A clear understanding of your specific objectives will guide your decision-making and ensure that your approach is clear and meaningful.
2. Deliver a consistent brand message that is true to your brand
Being consistent with your brand message and remaining true to your brand are vital in providing continuity across your campaign. This in turn strengthens your messaging and makes potential guests more likely to take action, as it is clear what you are promoting.
However, staying true to your brand is only important when you are happy with your branding, otherwise you should consider rebranding. This will help you to capitalise on opportunities to communicate with a new audience and show that your company truly understands guests' needs when it comes to their hotel stay.
3. Message to the right people through the right platforms
Different marketing platforms are better suited to different styles of marketing, so it's important to determine the most effective platforms for your brand. We've spoken before about how to differentiate your luxury hotel from the competition, including the impact of blogging and a mobile-optimised website. Further, different social media platforms have different benefits. For instance, Instagram is a fun yet powerful social network that boutique hotels should definitely capitalise on for reinforced branding and greater reach. Also, consider influencer marketing as this is an incredibly powerful and effective strategy for spreading the word to your target market.
4. Get creative in your campaign delivery
A creative delivery method is vital to the success of your boutique hotel marketing campaign in order for it to be memorable and to stand out from the crowd.
Think outside the box when it comes to delivery, just as these hotels did:
• Marriott Hotel's 'Business Unusual' campaign
Marriott created short fictional movies with their hotels as the backdrop. The goal was to generate buzz amongst young travellers, and the videos have so far garnered millions of views on YouTube, and a spike in bookings (sales of the package deal based on one of the movies reportedly generated around half a million dollars in sixty days).
• Loews' #TravelForReal campaign
This campaign capitalised on user-generated content. It featured guests' Instagram images in travel magazine ads, online banners and on airport displays, giving the campaign a very real, personal feel that connected on an emotional level with audiences. It resulted in a 35% increase in revenue from brand booking sites, demonstrating that something very simple can still be incredibly successful.
Have you implemented a quality marketing campaign for your boutique hotel?
A carefully executed, high-quality marketing campaign has the power to strongly connect with your specific target audience and generate notable returns on investment. It takes time, effort and knowledge to achieve success, but with the right approach, your boutique hotel can truly stand out from the competition.
Are you seeking help with your next targeted marketing campaign? Then get in touch with our team of specialists!